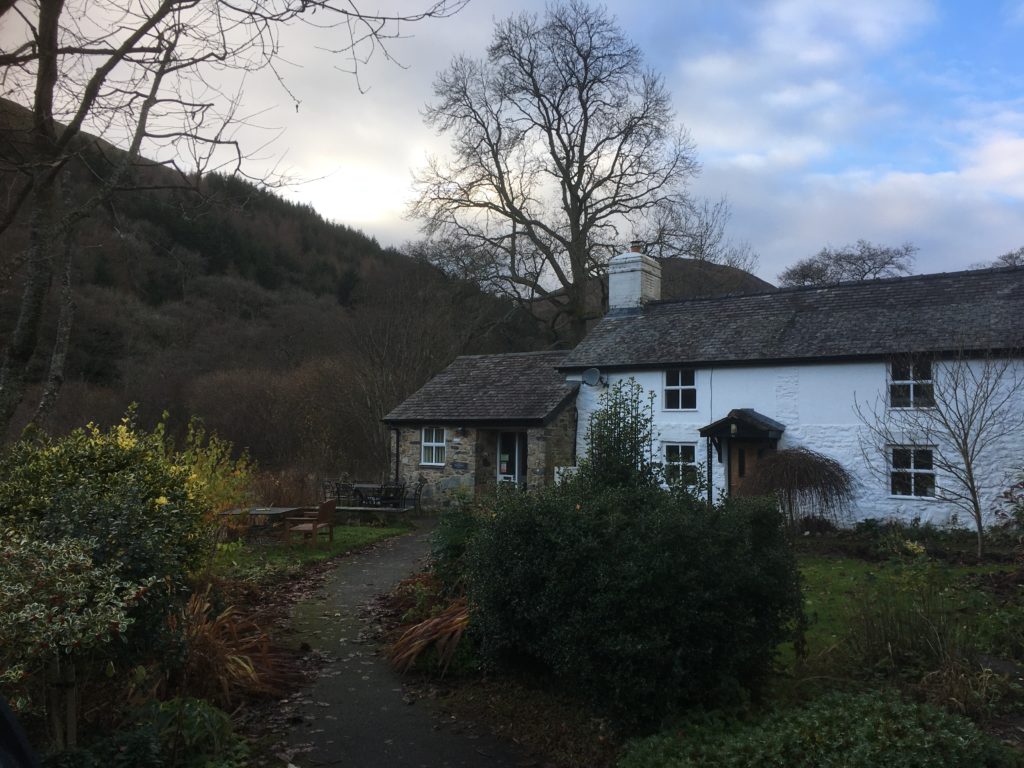 The Saint Melangell Centre operates in a Christian context supporting people in need through reflection, listening and pastoral care, by providing:
• Time and space, for individuals or groups, to talk through difficulties in a constructive way, to learn and grow in understanding and deal with life's challenges more effectively.
• A space for reflection that is away from the stresses and routines of every day life.
• Facilities for education, training events, retreats and quiet days.
The Saint Melangell Centre is situated in beautiful surroundings at the head of the Tanat Valley at the foot of the Berwyn Mountains. It takes its name and inspiration from the 12th century Shrine Church of Saint Melangell.
The Centre was established in 1998 as the Cancer Help Centre and Ministry to the Sick. Initially the organisation concentrated on supporting cancer sufferers and their families. People also visited the Centre seeking support for a range of other emotional and mental health issues.
In 2003 the Centre refocused its activities beyond those suffering with cancer and changed its name to The Saint Melangell Centre, with a broader remit to support adults with emotional, spiritual and mental health needs. Currently it has an emphasis on healing and spirituality offering a place of welcome and hospitality to people of all faiths or none.
The Centre supports people of all faiths or none.
The Saint Melangell Centre relies on the generosity of individuals, churches and organisations to enable the continuation of our work. If would like to help support our work, you can find out here how to make a donation.
The Saint Melangell Centre is located on the opposite side of the small lane in front of the church.
With stunning views of the mountains and valley, it is a beautiful place to pause and find a quiet contemplative space. You can spend some time sitting in our garden; or making use of our day room, 'Beudy Bach'; or spending a few peaceful nights in our Shepherd's Hut.
Please contact us for more details or to click here to book a stay.